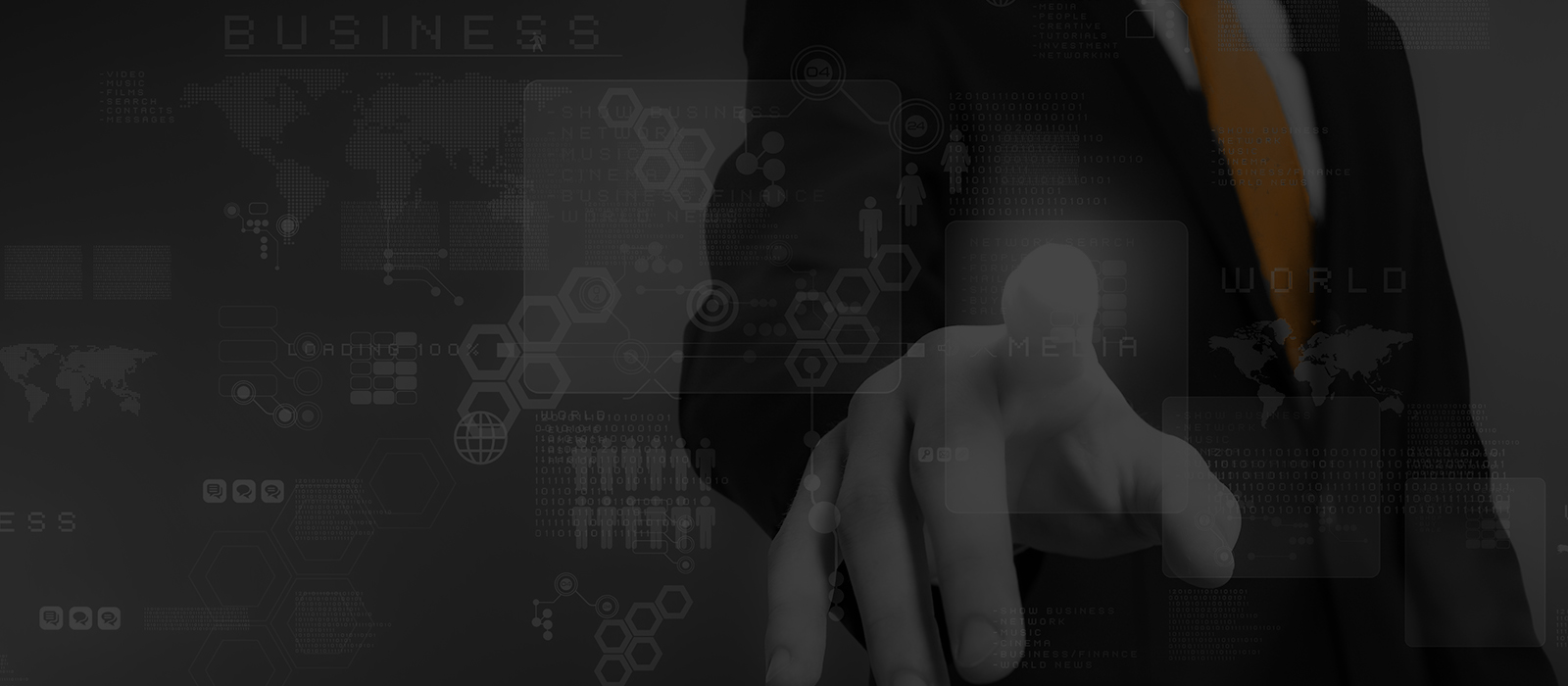 Advectus
The Most Modern, Agile, And Flexible DMS Solution
The Advectus DMS platform was designed from the ground-up to support a wide-range of vertical markets. By leveraging best-in-class technology, Advectus delivers the most modern, agile, and flexible DMS solution available. The "One Data Model" delivers 360° transaction and information visibility of your customers and business across your entire enterprise – from one store to many – all in real-time.
Adopts

Oracle NetSuite's ERP "One Data Model" that delivers complete customer visibility while simplifying integration to third-party business partners.

Adapts

Oracle NetSuite's ERP functionality to create a robust suite of DMS solutions for Sales, Service, Parts, CRM, Reporting, Financial Management, and Distribution.

Extends

the core suite of DMS functionality to meet the specific requirements for the vertical markets we serve.
Sales
The Advectus Sales Platform delivers a comprehensive suite of integrated solutions that dealers need to turn leads into prospects, prospects into customers, and customers into life-long clients. Advectus inventory management tools enable dealers to maximize their stock investment, ensuring they have the inventory their customers demand. Advectus' sales management tools deliver real-time visibility that improves transaction profitability and maximizes total client value.
Platform Sales Features
Vehicle Management
F&I
Flexible BHPH/LHPH Payment Calculations
Prospect Scoring/Risk Management
Credit Bureaus
Desking
Leasing
Rental
GPS Integration
Customer Loyalty Program
Service
The Advectus Service Platform offers a robust suite of integrated solutions that enable retailers and importers/distributors to maximize their service assets (human resources and facilities) to improve efficiency and productivity, and increase profitability. Advectus fixed operation applications provide the tools you need to deliver the service experience your customers expect.
Platform Service Features
Service Menus
Service Scheduling / Technician Dispatching
On-line Scheduling
Service CRM
Mobile Service Inspection Tool
Pre-paid Maintenance Capabilities
Parts
The Advectus Parts Platform provides the tools retailers and importers/distributors need to maximize their parts inventory investment. Advectus helps you anticipate your customers' needs to ensure you have the best inventory mix that not only keeps your clients satisfied, but also improves your profitability.
Platform Parts Features
Parts Inventory Control
Parts Invoicing
Parts CRM
Other Suppliers
Demand Planning
CRM
The Advectus CRM Platform provides a robust set of integrated customer relationship and retention tools to your entire organization. Advectus eliminates the need for multiple CRM systems that cannot give you a 360° view of your customers. Advectus CRM enables you to deliver the customer experience your clients expect, and helps you maximize the business potential for every prospect and customer interaction.
Platform CRM Features
Lead CRM
Prospect CRM
Sales CRM
Service CRM
Mobile Technology
Website & Social Media
Reporting
Advectus' Reporting solutions leverage NetSuite's leading cloud-based Enterprise Resource Planning (ERP) and "One Data Model" Platform to provide comprehensive, real-time analytics for every aspect of your business. Advectus delivers the critical information you need…anytime, anywhere, and on any device to make the best decisions for your business and your clients.
Platform Reporting Features
Enterprise Level
Real-time Reports
Role-based Dashboards
Consolidated Reporting
Business Intelligence/Analytics
Financial Management
Advectus' Financial Management solutions leverage and extend Oracle NetSuite's leading cloud-based Enterprise Resource Planning (ERP) Platform enabling retailers and importers/distributors to manage individual businesses or their entire enterprise from one, real-time, integrated solution.
Platform Financial Management Features
Accounting
Multi-company/Multi-lot Management
Payroll
Accounts Payable
Accounts Receivable
Collections Management
Consolidated Reporting
Purchase Orders
Cash Receipts
Fixed Assets
Electronic Banking
On-line Mobile Payments
Fleet Management
The Advectus Fleet Management solution enables optimized overall fleet performance by providing the tools to track, analyze, and provide the necessary reports to ensure accurate and timely decision-making.
Platform Fleet Management Features
Maintain Inventory
Manage Proper Maintenance
Identify & Analyze High-Cost Vehicles
Monitor Vehicle Use
Establish Vehicle Replacement Cycles
Develop Reports for Regulatory Compliance
VIDEO:
 Sales Manager shares how Advectus has helped her team exceed goals and deliver a better customer experience
VIDEO:
Service Manager tells how his team is now able to turn an ordinary service experience into an exceptional one
VIDEO:
 CEO highlights his journey to find a single system that would allow his company to scale
Doug Lecker, featured in video, was an early Advectus customer. His excitement for the solution eventually lead him to join the Advectus management team.
VIDEO:
 Controller shares about increased efficiency and reporting available anytime, anywhere
Oracle NetSuite + Advectus
Advectus' advanced DMS technology is seamlessly built on the world's #1 Cloud ERP, Oracle NetSuite.  
A Winning Combination.
Your Data at Your Fingertips
Advectus provides flexible user-defined dashboards that allow tracking of essential metrics that are updated in real-time with access available anywhere, at any time and on any device. Current Month-to-date and Year-to-date summaries are always available.
Instant access to real-time customer information helps you understand the path your client has traveled and enables you to map the most effective way to keep your customer satisfied. Advectus also improves operational efficiencies allowing you to get more done with your current staffing. With Advectus, all of your workflow processes can be initiated from a single dashboard with KPI real-time reporting and functionality to drill down into the details providing better visibility, better efficiency, and better decisions.
Seamless Integrations. Real-time Data.
Advectus is built on the Oracle NetSuite cloud ERP, enabling Advectus to extend the value of the DMS by seamlessly integrating with industry applications and services, APIs and back-office solutions to meet specific business needs.
Better Customer Relationships
Advectus Loyalty Rewards delivers a robust, flexible loyalty program that enables you to create a solution that helps build better relationships and increase your customer's lifetime value to your business.
An Experience Everyone Expects
Customers expect a modern user experience from the companies they choose to do business. Advectus Mobile Solutions deliver the mobile technology that dealerships need for both clients and employees to quickly access information within the DMS wherever they are, whenever they need it.
Is your
DMS
meeting expectations?
If old technology is hindering your ability to meet customer expectations, we can help.